America's #1 Lawn Sign Manufacturer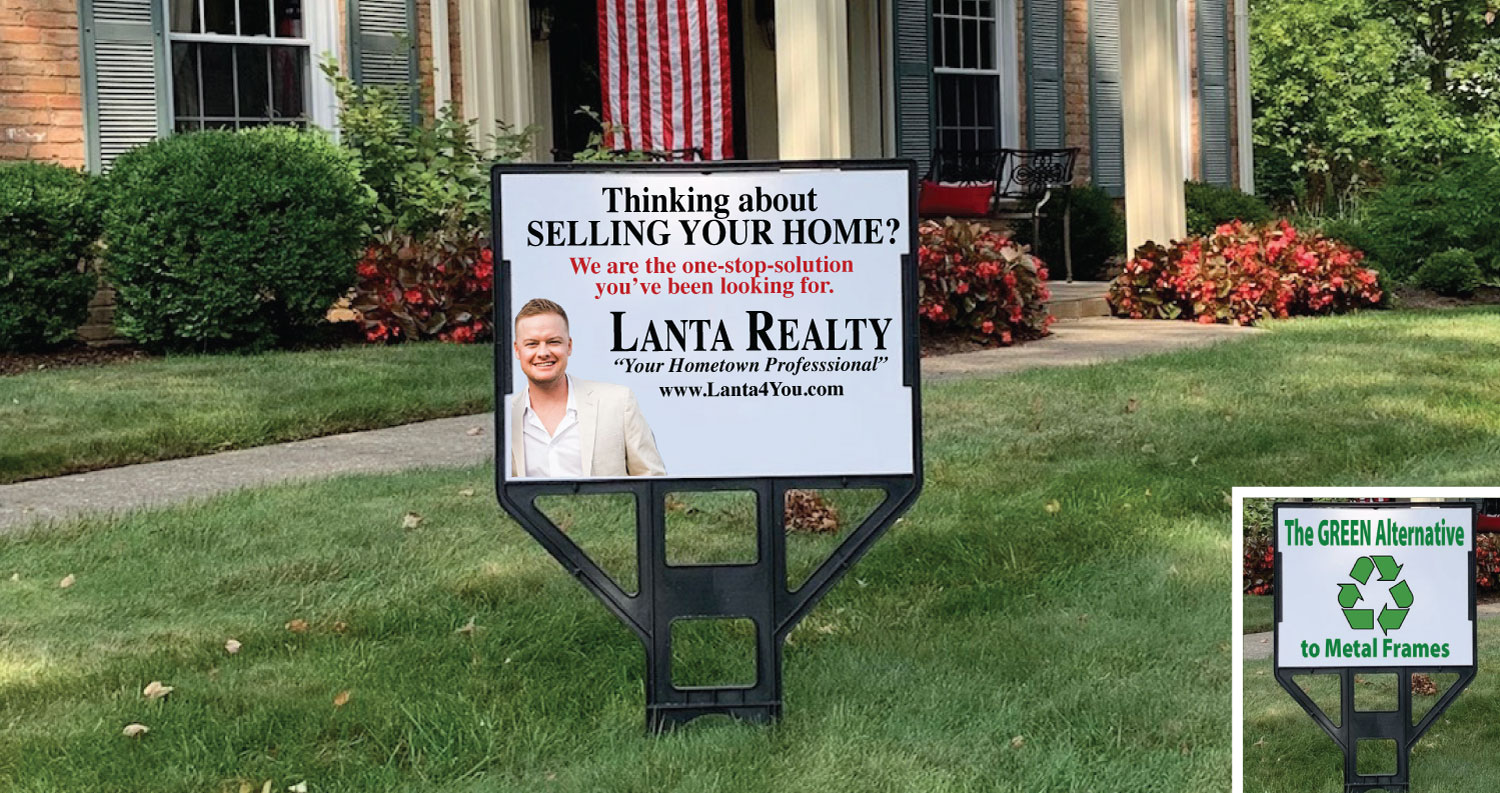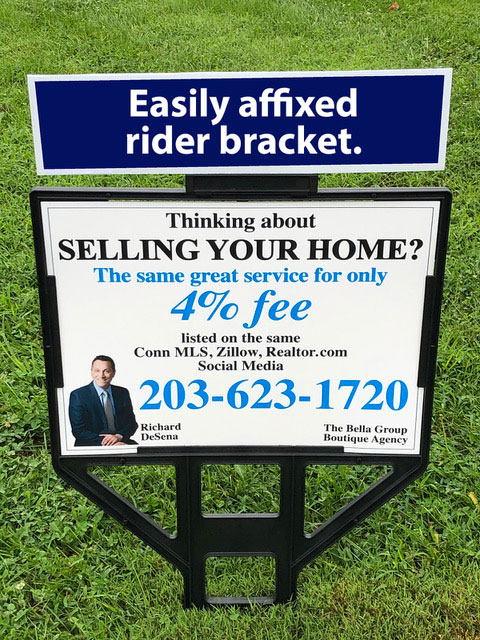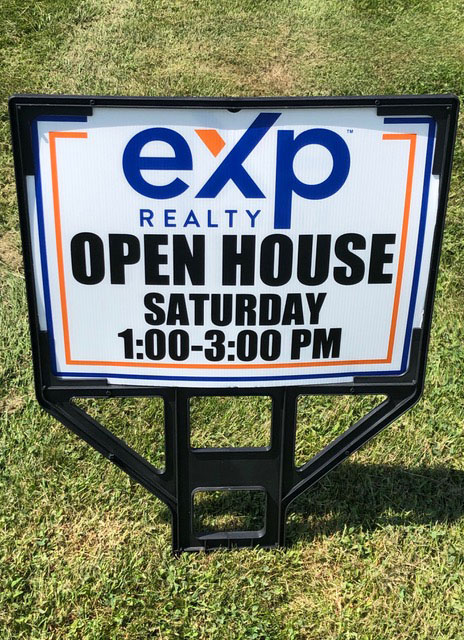 Are you tired of lugging heavy metal signs around in your car?
Please consider Patriot Signage's new innovative solution…
Frame constructed with high density plastic including a foot stirrup for easy installation

No fasteners required

Eliminates any concern of oily residue, rust, or skin abrasion from chipped paint

Made of over 95% recycled fiberglass reinforced high density plastic

Sign is 24" x 18" – 3 millimeter – PVC material – Prints vividly and is made specifically to withstand all types of weather, wind, sun & precipitation

This innovative sign and frame combination is sleek, lightweight, and ea

sy to transport
YOUR COST INCLUDES THE FRAME, a 24"X18" PVC DOUBLE-SIDED FULL COLOR SIGN AND ONE RIDER BRACKET… rider brackets can be affixed to the top or to either side of the main frame.
To get the BEST BANG FOR YOUR BUCK, consider teaming up with another agent, or many agents, and buy in a larger quantity. EXAMPLE: you could order 50 total signs and have Patriot print 5 signs for each of 10 agents.
Please call or email for pricing and quantity breaks on Patriot Signage's real estate signs.
Installation is incredibly simple…
Check out the durability of this lightweight sign & frame combination.…
Installing sign into the frame.…